Accounting Manager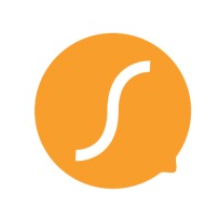 Sierra Interactive
Accounting & Finance, Sales & Business Development
United States
Posted on Friday, May 26, 2023
Description
About Sierra interactive
Sierra Interactive is a leading real estate technology platform serving thousands of real estate agents, teams and brokers across the US and Canada. Our software enables our customers to generate more leads, win more deals, and do so more efficiently. We are profitable and high growth, having more than doubled our customer base over the past two years. Sierra has over 60 employees based in locations across the United States – we are a fully remote company.


About this Role We are seeking to hire a skilled Accounting Manager to help support our next phase of growth as we expand our Finance team. In this role, you will partner with the Head of Finance to oversee the accounting functions of the company, including, but not limited to, month-end close, financial statements, and reports for the leadership team. You will also help to develop and implement accounting policies and procedures, as well as efficiencies for the team.
Description/Job Function

As Accounting Manager at Sierra, you will:
Oversee and manage the general accounting functions, such as accounts payable, accounts receivable, general ledger, sales tax, etc.
As we grow, you will assist with hiring, training and managing accounting department employees
Evaluate our current accounting functions and design a go-forward plan that will heighten efficiency
Maintain and improve systems and procedures for the effective management of accounting operations
Be responsible for the month-end process from start to finish, including revenue recognition, balance sheet reconciliations, monthly journal entries, etc.
Assist in preparing, analyzing and presenting financial reports in an accurate and timely manner
Coordinate and complete annual audits
Assist in developing and monitoring business performance metrics
Help to establish a comprehensive set of Accounting Policies and Procedures and drive compliance
Exemplify Sierra's culture by consistently upholding our values and displaying character that positively affects and influences stakeholders within and outside of Sierra
Requirements
You're ready to contribute to the work and culture of a growing tech company, in that:
Bachelor's degree in Accounting, Finance, or related field
5-7 years of accounting experience, with proven experience as an Accounting Manager or similar role
Ability to direct and supervise (prior experience preferred)
Strong knowledge of accounting standards and regulations (GAAP)
Proven track record of driving results while navigating a fast-changing environment within a rapidly scaling company
CPA preferred but not required
Personal Characteristics
A+ Communicator. You're capable of communicating complex thoughts clearly and concisely to both internal and external stakeholders. You appreciate the need for open and honest communication at a high-performing organization.
Action-oriented. You thrive on a lean, fast-paced team that requires bias for action and strong decision-making skills
Detail-oriented. You have high attention to detail and accuracy
Time Management. You have strong time management skills and the ability to consistently meet, or exceed, deadlines.
Team player. You love working collaboratively and you bring energy to that collaboration
Resourceful. You know how to achieve results creatively with finite resources
Analytical. You dive into the data to acquire qualitative and quantitative insights that inform your work and drive decisions
You are fun to work with, a willing mentor, and a continuous learner
As a bonus (though not required):
You have experience in a SaaS environment.
You have some experience in the real estate industry.
Benefits
Excellent medical, dental, and vision coverage. Full cost covered for employee, and option to add spouse / partner and dependents.
401k retirement plan (up to 4% matching).
15 days PTO, 10 paid holidays
12 weeks of paid parental leave
Something else that's important to you? Talk to us. We're flexible and committed to providing a healthy work environment where great people can thrive.
Everything still sound great? Apply below.